Mobile World Live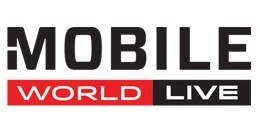 Mobile World Live is the official news portal of the GSMA and is the primary destination for the latest developments in the global mobile industry, reaching over 2.7m senior-level professionals.
Our content includes daily breaking news coverage of the industry's biggest stories. Exclusive video interviews with business leaders and event reports provide comprehensive insight into the latest developments and key issues. All enhanced by incisive analysis from a team of expert commentators.
And that's not all - we publish five regular eNewsletters to keep you up-to-speed: Mobile World Live – Daily, plus weekly newsletters on Mobile Apps, Asia, Mobile Devices and Mobile Money.
We are offering outstanding pre-event, at the event, or post-event advertising packages with significant savings. Why not discuss your new product release, deliver a message to your target audience, or simply discuss how your business is moving forward – you'll be reaching the right audience.
View our Media Kit for more information:
General Sales/ Media Enquiries: Ashley Windsor