Onsite Exhibitor Support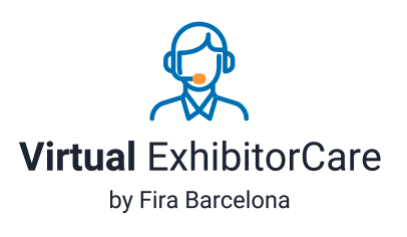 The GSMA and Fira de Barcelona have adapted their onsite support for exhibitors and contractors at MWC and 4YFN using digital technology to create an environment where there is no longer a need to physically go to the Exhibitor Service Desk for assistance.
What does this mean?
Once the build-up period starts, exhibitors and contractors must place their orders for new products and services at the Fira Store:
Alternatively, you can do this also through the
Virtual Exhibitor Care
website
– where you will find information on how to contact the onsite customer care team. This platform offers a variety of convenient channels for you to contact our onsite customer service team remotely. You will no longer need to move from your stand to be helped! The channels available are telephone, email, WhatsApp, Chatbot or using a contact form for those out of hour requests.
You should also use these channels to report incidents or should you have a late work request during build-up.
The Virtual Exhibitor Care website will be live on 15th February until 8th March 2023.
Services such as new orders, lost & found, car park ticket collection, late work requests need to be placed personally at the Exhibitor Care Help Desk located in the South Entrance Level -1.
Meeting Room Key Collection information:
Go to the Exhibitor Care Help Desk located in the South Entrance (Level -1) to collect the keys for Standard Meeting Rooms and Meeting Rooms Plus from Saturday 25th of February
Keys for the Executive Meeting Rooms can be collected from the receptions of the Executive Meeting Rooms located in the Upper Walkway and Hall 3 and Hall 6 respectively
Keys for the Congress Square Meeting Rooms can be collected from the reception desk located in CC7
For further information about onsite logistics, registration, health & safety, rules & regulation, transportation and more please check your Online Event Manual.